Hi. I'm Wayne Clarke, the writer, editor and host of the Christmas Alphabet podcast.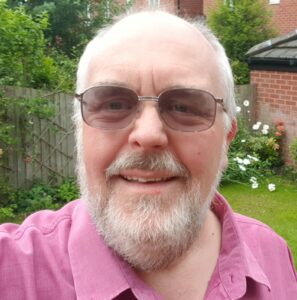 I've been an ordained Baptist minister for thirty-five years, and before that a student minister, a youth worker, and an English tutor.
I also worked for the BBC for as a radio producer and presenter. I worked at BBC Radio Merseyside where I produced and presented Daybreak, the Sunday breakfast programme and produced and presented other programmes and features.
I'm also a writer and historian and I'm the author of a book called 'A Ready Man', the biography of a Victorian Baptist minister called Hugh Stowell Brown.
All my links and other connections are at https://campsite.bio/wayne
Send me an email at wayne@christmasalphabet.com